Top tuning day

Thanks again Noel for your hospitality hosting this meet.
All you purists... you really missed out today. Our members really turned it on at the Tuning Day!
The Numero Uno question?
1. Where's Wightman?
That would've made 3 pieces of rocking horse poo in the one place. Not something you see every day

Fancy havin' these in your drive way! Not one, but two (2) BMW R90S motorcycles!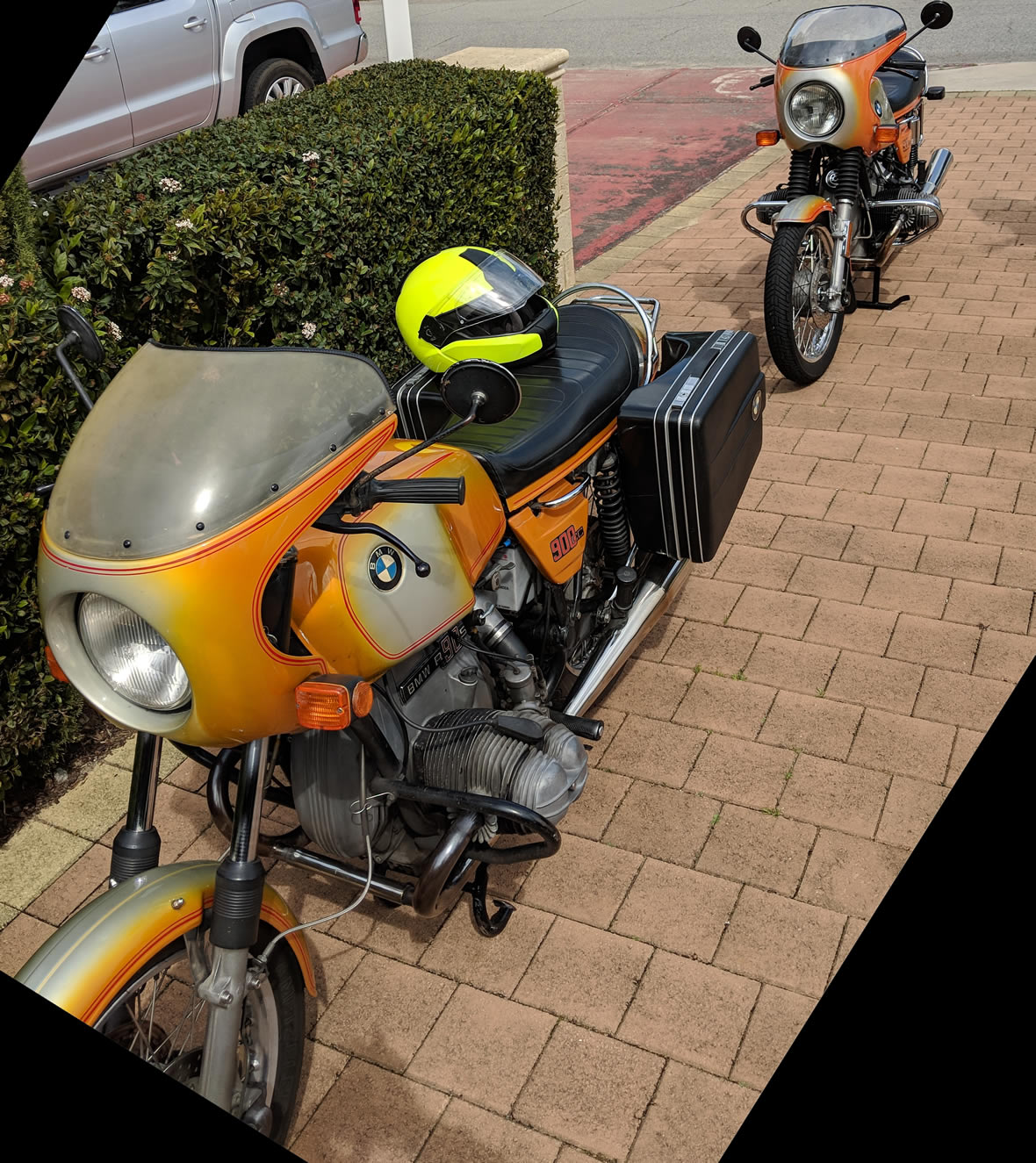 The more used-looking one has 108,000 miles on the odo. And came to Oz via Africa

And we were privileged to be able to lay spanners on 'em and make 'em even sweeter






Always a pleasure playing T/A to Alex's tinkering know-how

Those big Dell'Orto pumper carbs sure are super responsive, both to adjustment and the throttle!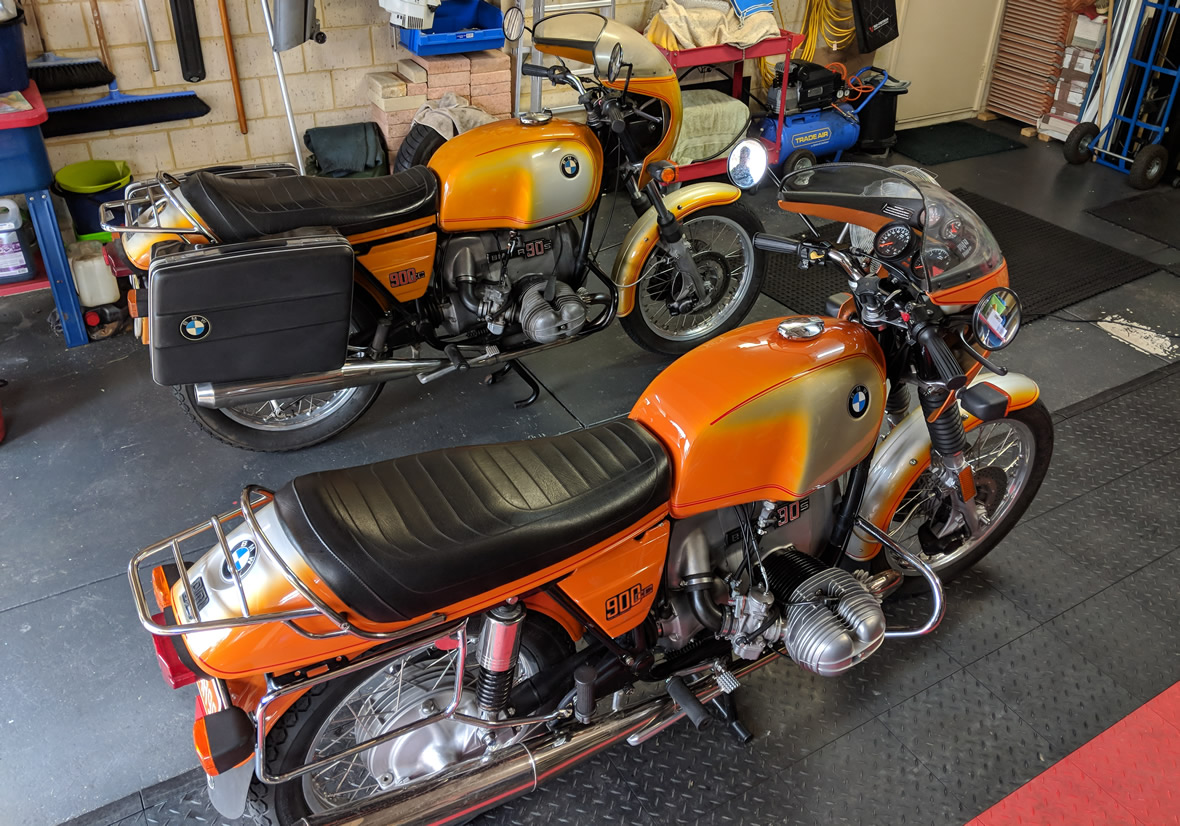 You never know what you will come across on the Tuning Days...
Guy's black ammo carrier received the real deal. And to think he questioned the worth of the Harmonizer!
Get those new throttle cables Guy!
OK, I've added too many cools, wows, and awesome smilies...