While strictly not a club ride

, I did wear the club tee-shirt

, rubbed shoulders with folks from the GS club of the Phillipines and the GS club of India.
Where? On the Manali to Leh Highway (

??) in the Himalayas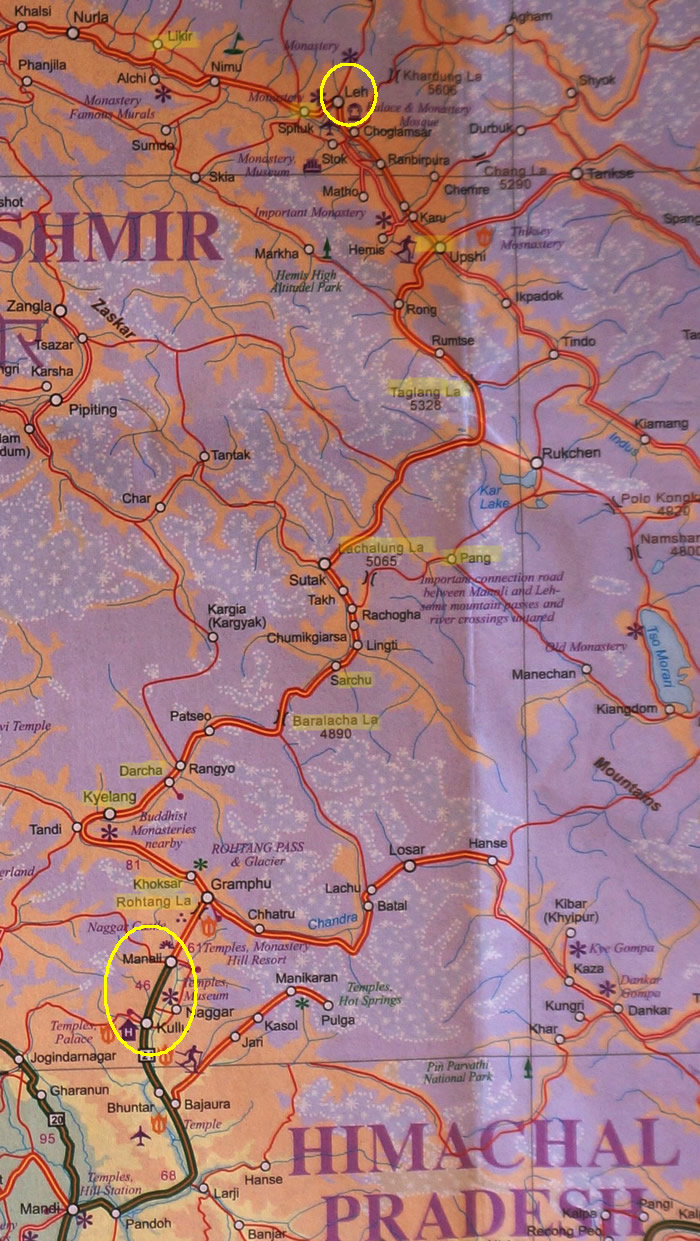 Joined an old friend and a cast of 11, and flew into the burning flatlands of India (40 to 45 degC and monsoon season), then up to cool, refreshing, rainy, green Manali at 2200 metres.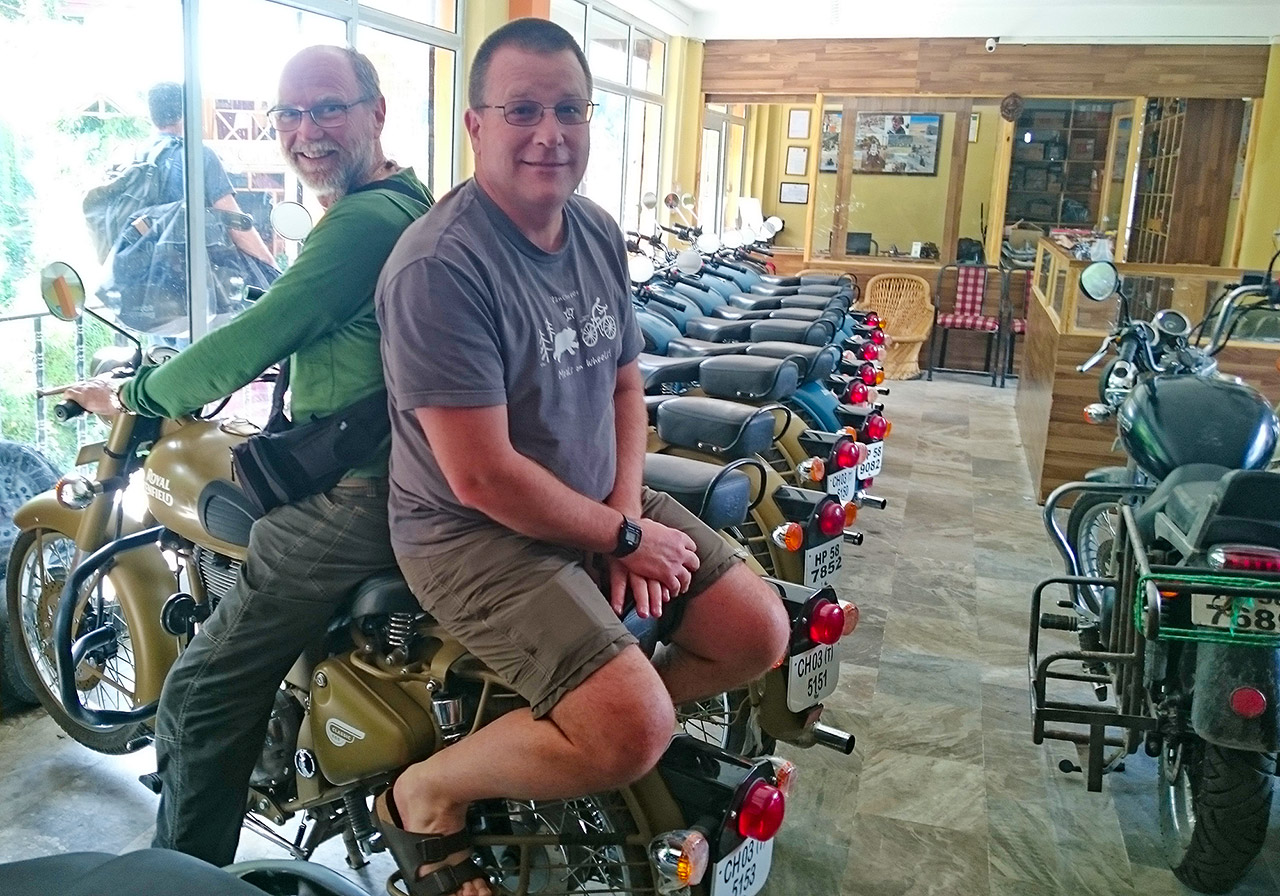 The plan, per the above map, is to pick-up the Royal Enfield 500 singles from Bike Rentals Manali, orientate ourselves with these gentlemanly thumpers, then ride over some of the highest motorable passes on Earth to the town of Leh.
Using Leh as a base, ride around and have a bit of fun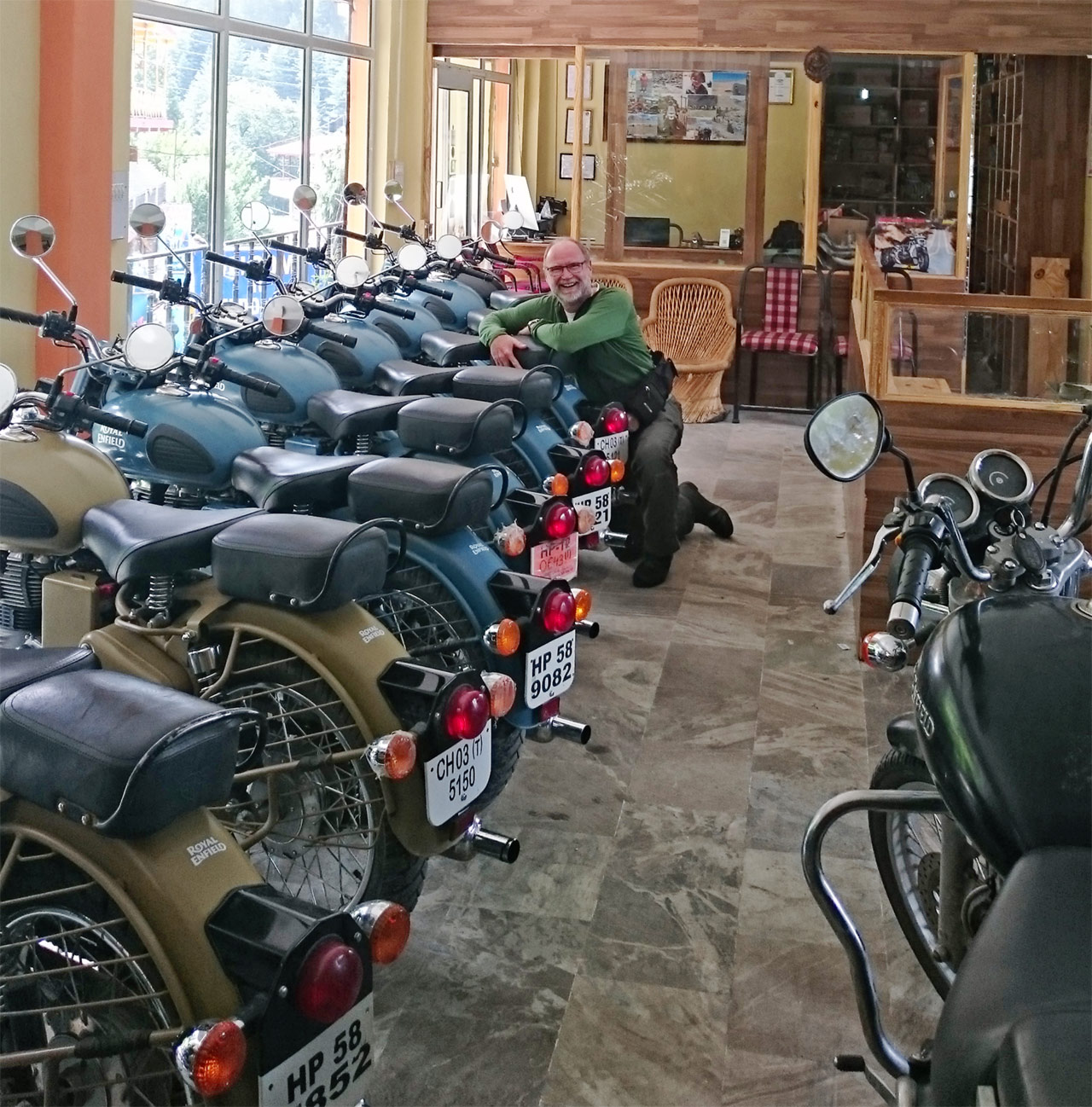 My steed, Royal Enfield 500 Desert Storm number 5151, had only 3,000km on the clock and was very shiny

Rather plain looking tyres, very little ground clearance, low seat height and amazingly easy to throw around. Not fast, but the sort of torque only a big 4-stroke single with a flywheel the size of a Leyland truck can sport! And a very comfortable sprung rider's seat.