The track gets a little more interesting along the climb up to Taglang La. The road seems to have developed boils. The blisters are everywhere. Keeping one's eyes open is essential.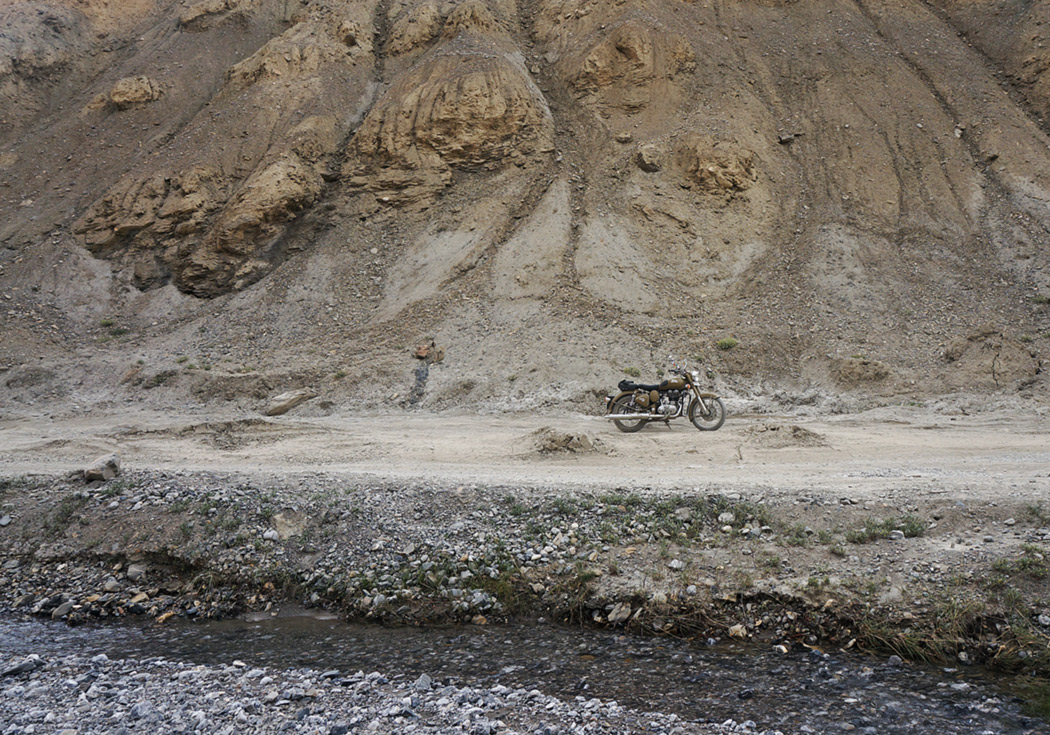 With enough lead on the troupe, I have time to park and go for a walk across the stream. There is more than just the riding. There's stopping and smelling the roses... er... air, water, mountains. Fresh and invigorating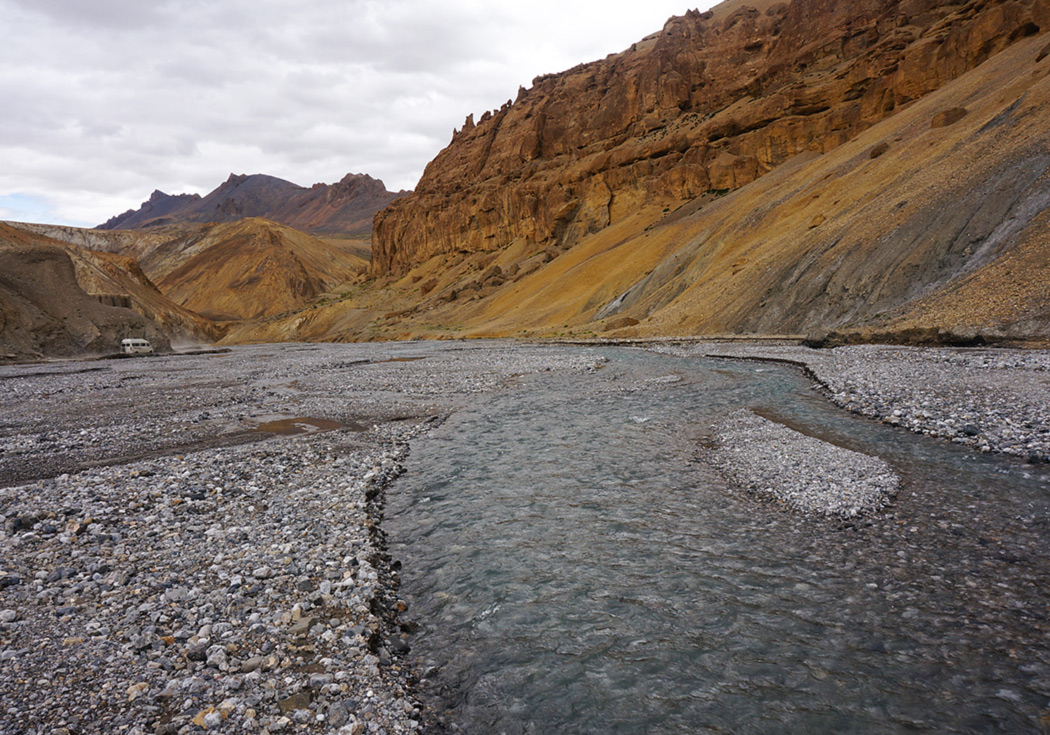 Tip-toeing daintily across the stream, not wishing to get my feet wet of course... I turn around and

there's a dog! Is it friendly? Does it have rabies? Is it hungry? A million thoughts rush through my mind. But the dog just stops a couple of metres away, acknowledges my presence, has a drink, then disappears as silently as it appeared!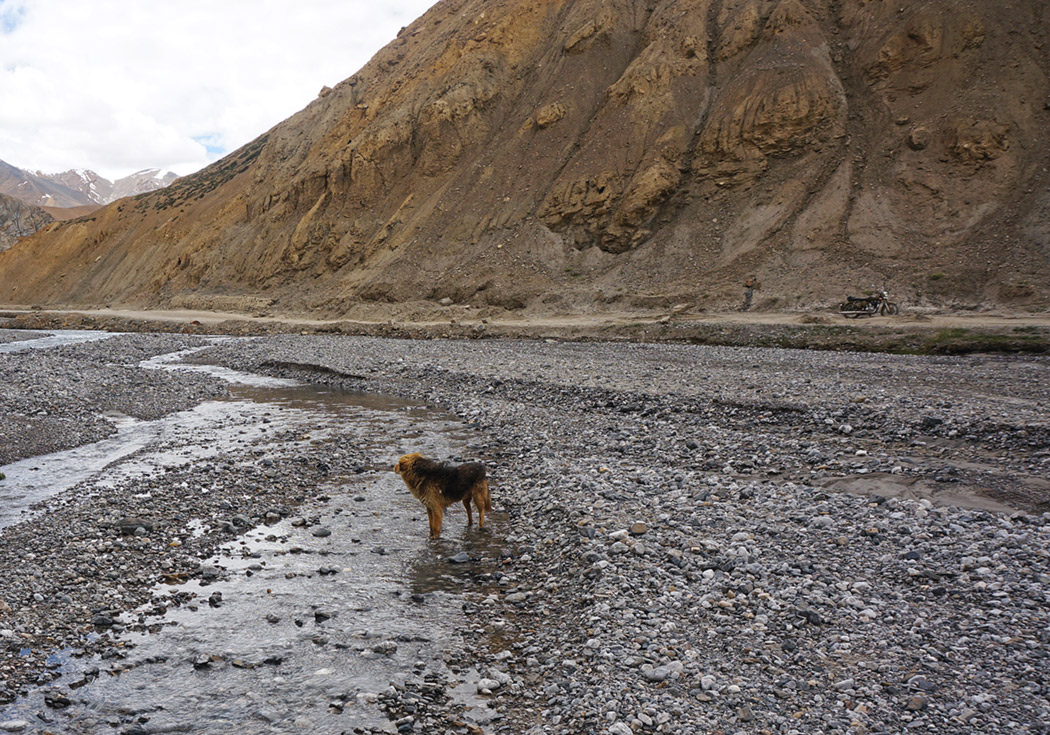 OK, the gang has arrived. It's time to 'wander' back to ol' 5151 and catch up again. Just want to say that a quick sprint on foot is definitely not on the cards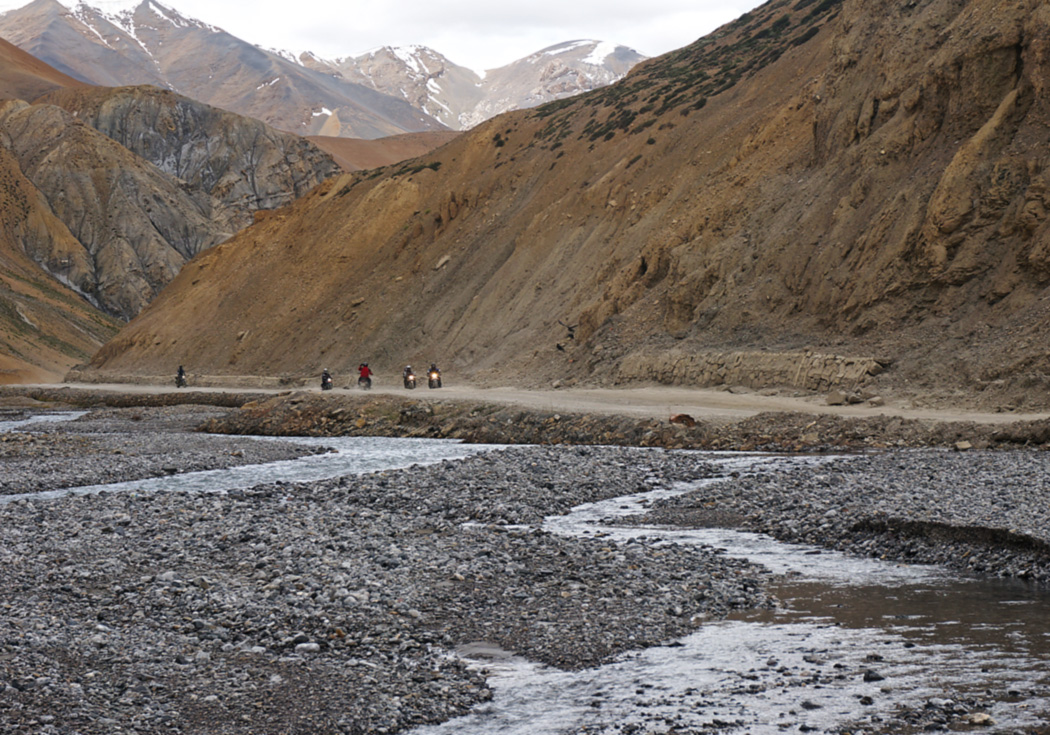 Again, ever upwards, taking in an aerial view of the valley and streams that I just walked across.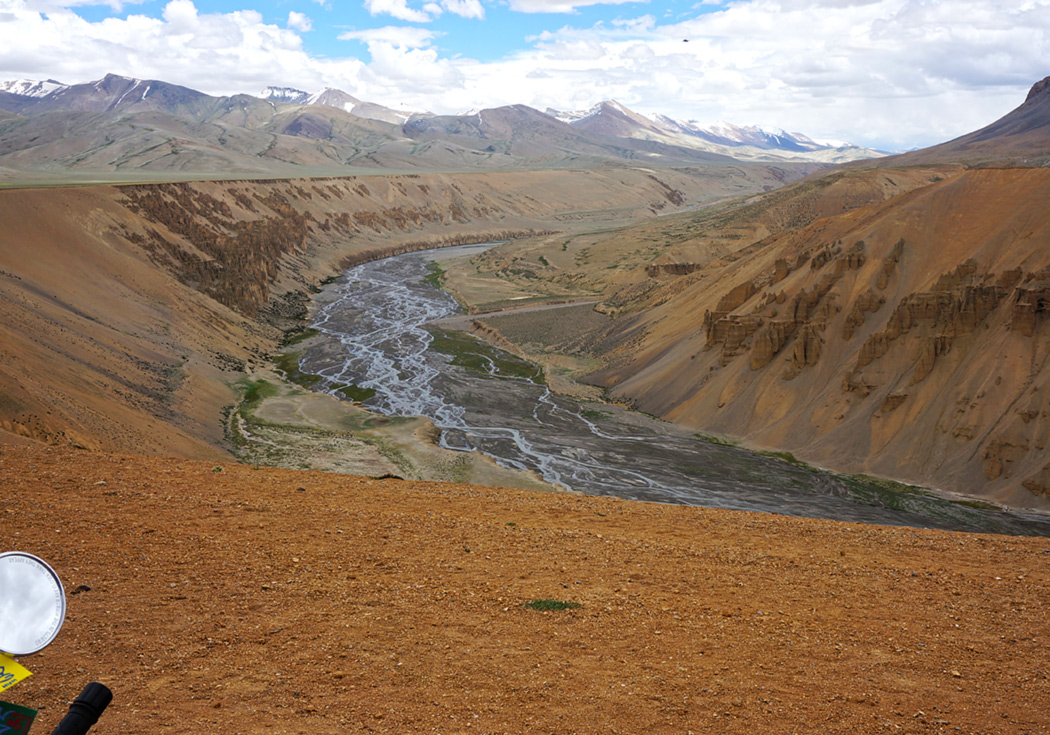 Dougie stops and poses. Truthfully, it's a rest break. Rushing around is not in our vocabulary any more, on foot anyway. The thinning atmosphere is seriously making it's affect known. The 5,400 metre Taglang La is not far now.