Greetings All,
Now with much fanfare, long nights, hours of pouring over the screen, JP and I present... TA DAH!
The BMWMCCWA Chronicle 2019...
For those not in the know, that's an overview of BMWMCCWA club and club members activities through the exciting year 2019. In hindsight, damned exciting compared to 2020...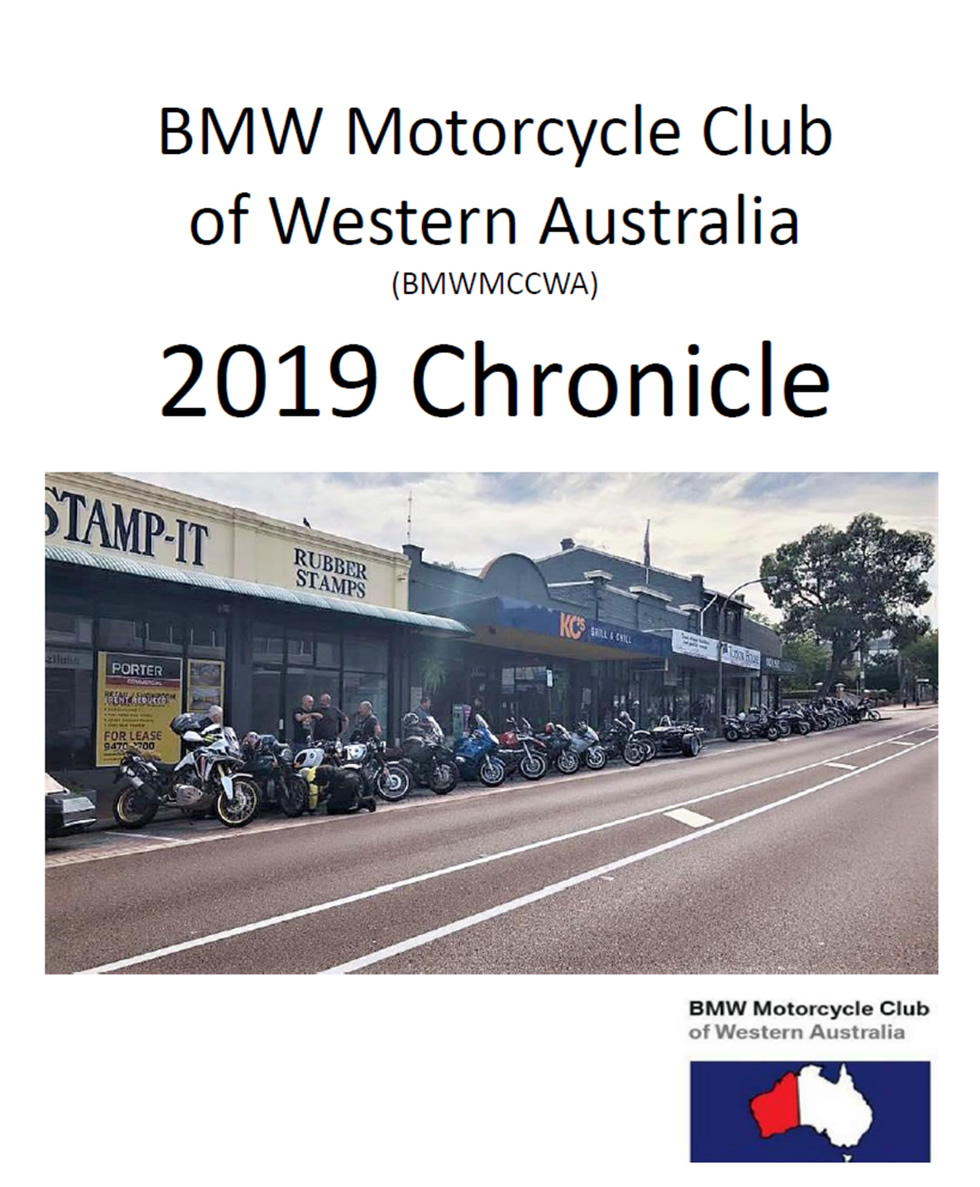 Download and print your copy (.pdf) from:
https://www.dropbox.com/s/g6ado3n0rh9jnyx/bmwmccwa_2019_chronicle.pdf?dl=0
(Don't forget... 'right click > open in new window')
Thanks to all for your contributions. Without you, there'd be no Chronicle and probably no Club...