I got a call from our Narrogin club member JD. "I'm going to do a track day down at Collie... Do you want to come along?"
It's been years since I got involved with this sort of organized event on an actual race track, so what the heck...
So I plotted a route by checking the ol' Google Maps for the most wriggley line. Headed off at 06.30 in the cool of the day.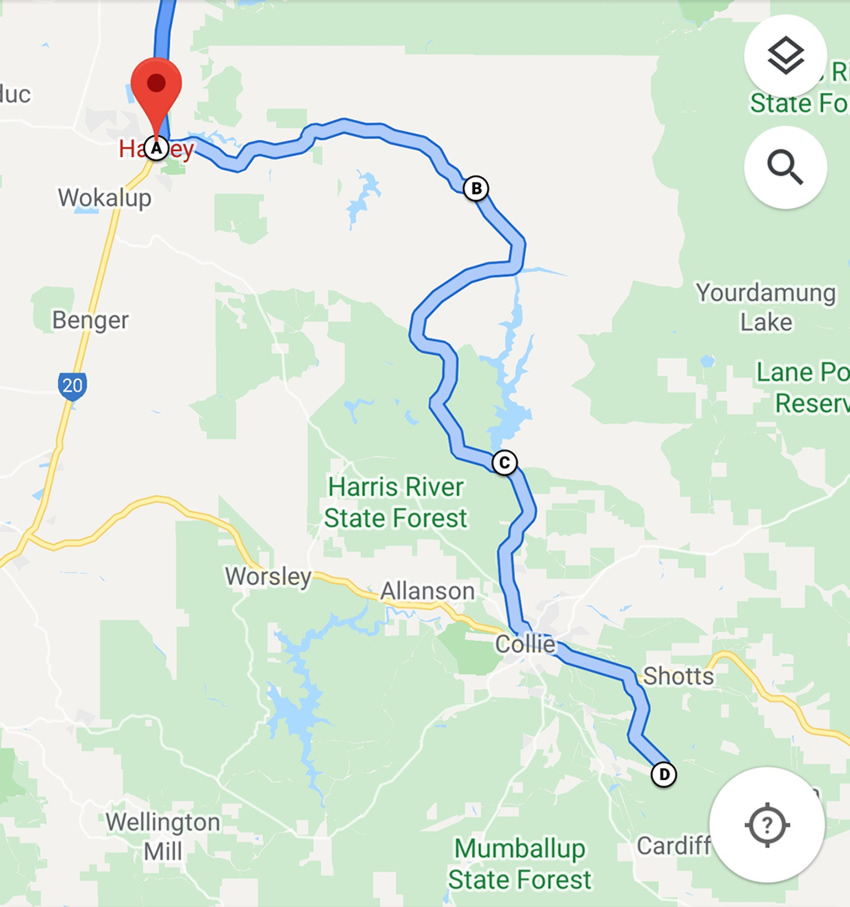 Slabbing it down the Forest Highway to the South-West Highway, I got into Harvey at a decent hour, then headed east to the wriggly lines. About a third of the way, the road suddenly turned to dirt... loose, slippery, thick layer of pea gravel, but mostly dust! Did I mention slippery... Coffee and Breakfast at the Colliefields Coffee Shoppe. Good coffee and brekky!
I was curious to see where all the government funding went with the recent refurbishments. The track is actually quite a way out of Collie. It could really do with a few more sign posts.
The entrance to the Track is via a tunnel under the actual track. All the facilities are inside the circuit. There is a bit of elevated land for spectators. It's a long track, not really designed for spectators. If it was, someone got it badly wrong...
With a bit of assistance, I found the appropriate covered garage, complete with shade! It's important. It got very hot. The breeze kept the temperature reasonable under cover. The poor sods with garages attached to the building, it was like an oven in those...
So, I found him... Just finished the first set of six laps.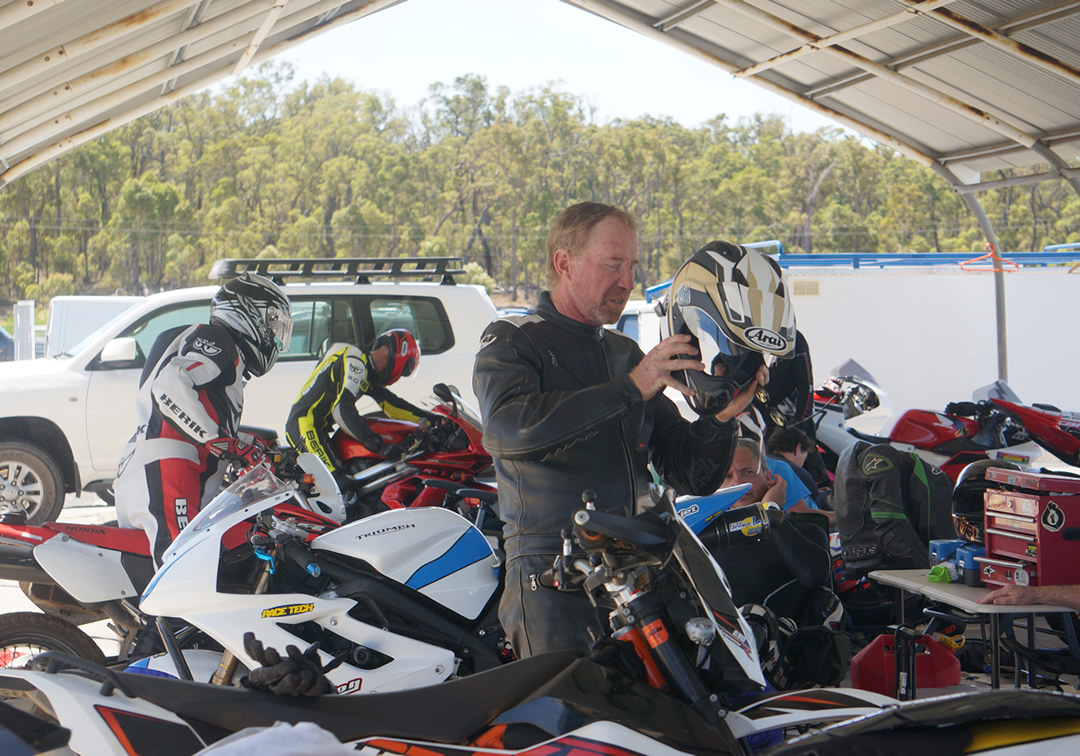 "I swapped the knobbies for decent road tyres," he said... Yeah, in reality 5-year old dual-purpose tyres! He's joined up the 'Rookies' group and started off steadily, trying not to repeat another rider's feat of only completing a couple of laps on the 1st or 2nd outing. Can't quite remember, but it was short-lived and really ended in tears. No significant human injury, but... you can see...