Just serviced my awesome 2008 BMW R1200 GSA.
Snapped a couple of photos of the relevant items.
I've been running Iridium spark plugs for more than 30,000 km now. Extraordinary durability. Inspected and NO re-gapping required. And a perfect clean burn

NGK Iridium Spark Plugs: 32,000 km of service. The plug gap is still spot-on at 0.8mm.
How old do you think this engine is?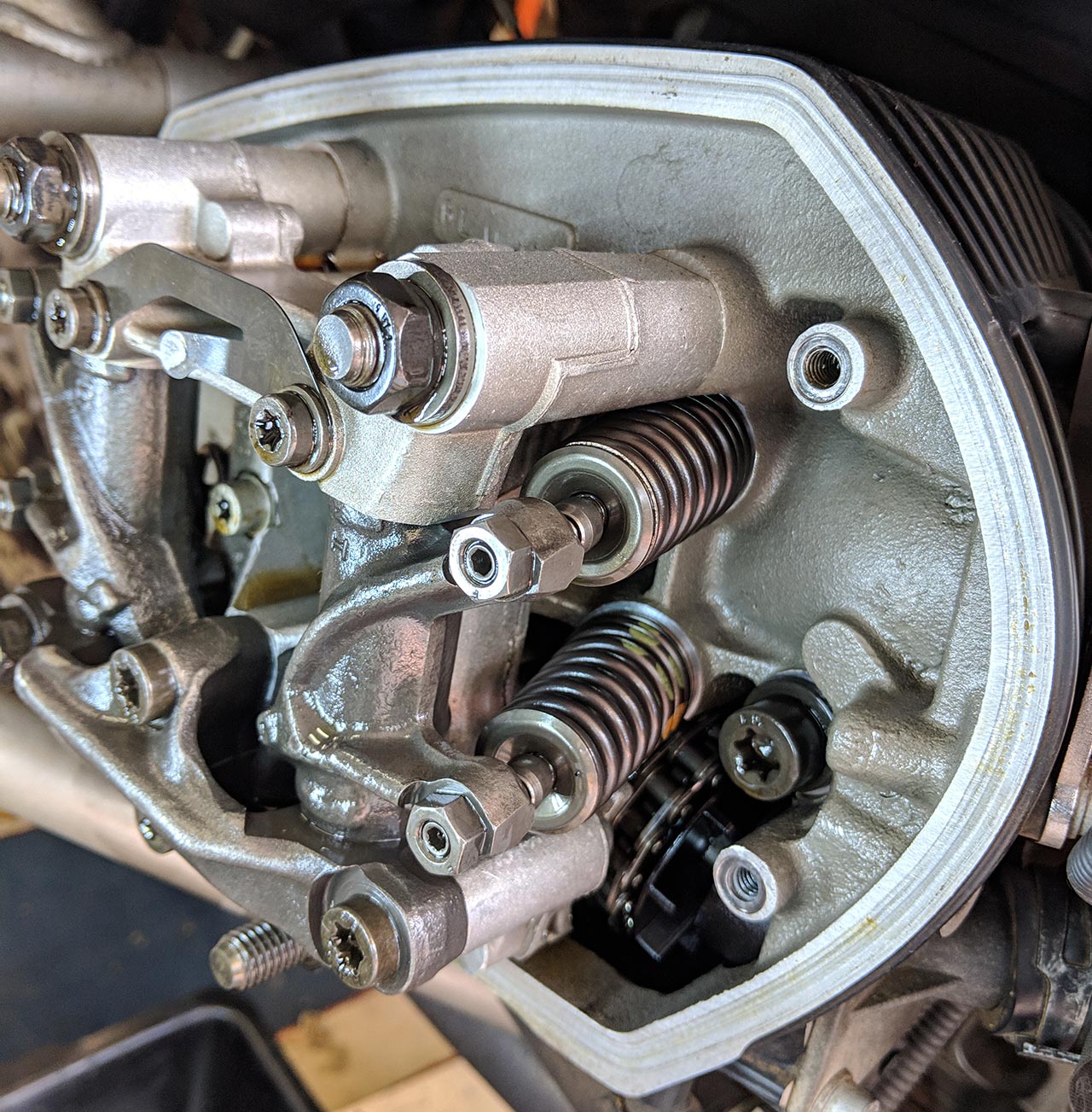 Valve assembly at 182,000 kilometres (113,000 miles) - Took this photo while checking the valve clearances. Incredibly clean. With good maintenance, these BMW Boxer Engines are pretty awesome!
Gotta love these engines... and bikes

I remember back in the day

, rebuilding old Ford V8s at 100,000 miles. The Hi-Vo chain driving the camshaft would barely be touching its' driving gear on the crankshaft. And it would take hours in the acid bath to clean the carbon off the cylinder heads and engine blocks. How times have changed