Bah, standards, who needs them… ANCAP; CE; ASA; and so on… now MOTOCAP?
What do we need them for? After all, manufacturers always have our best interests at heart… don't they?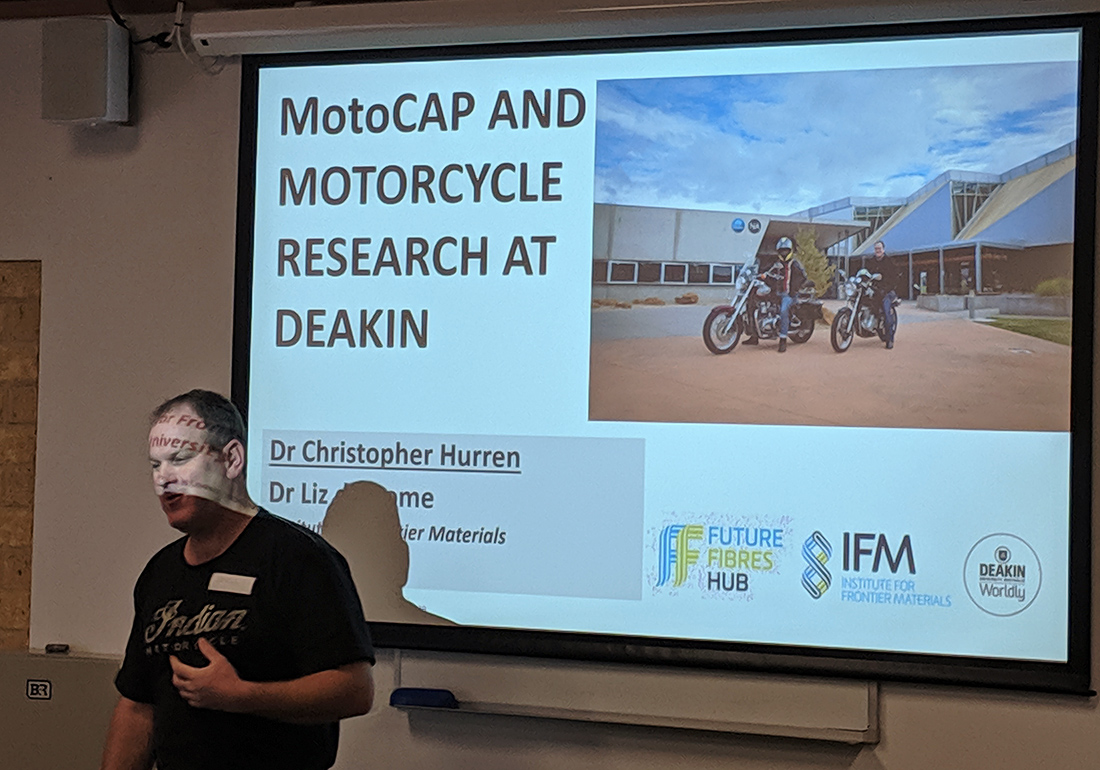 In the interest of our collective concern regarding motorcycle safety, two of your committee attended a safety seminar on Saturday morning. Organized by David Wright from the MRA (Motorcycle Riders Association), it was presented by Dr Chris Hurren, Institute of Frontier Materials, Deakin University.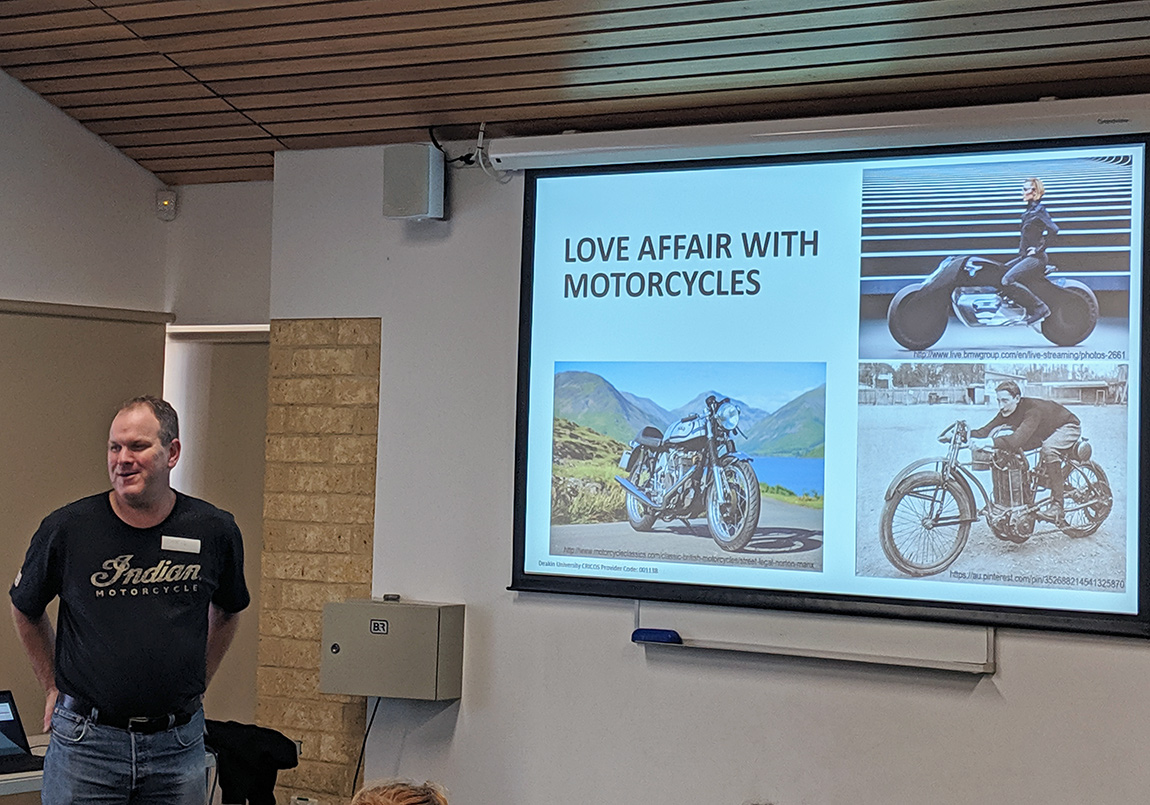 In partnership with his colleague Dr Liz de Rome, they are applying real science and research to testing motorcycle protective gear. All in the interests of consumer awareness and encouraging manufacturers to lift their game on the actual protective ability of motorcycle gear.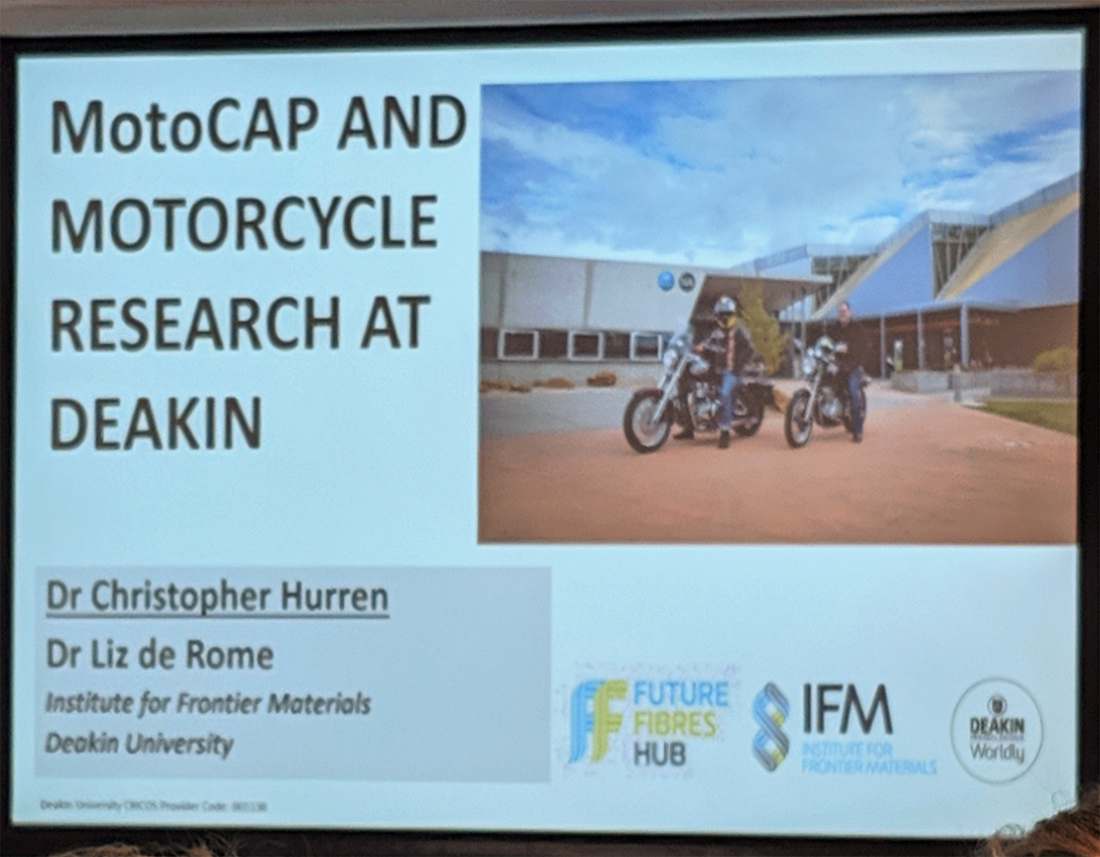 Motorcycle helmets already have global standards which have collectively raised the ability of helmets to protect our heads. And because of these raft of standards, Due to the raft of existing standards, at least in my mind, I've always assumes that all protective gear has similar quality standards in place. Much to our surprise, this is not the case.
The impact protectors (eg. Knees; elbows; shoulders) are covered by the CE European standard that has seriously improved the protective ability and comfort of these guards. They are pretty impressive bits of kit. Thankfully in our case, BMW that is, the impact protectors from BMW are rated very highly in their protective ability.
However, the same high standards are not applied to the rest of our motorcycle protective gear. That's right, helmets and impact pads have quality and protective ability standards in place. No standards for abrasion; burst (seam tearing); or comfort.
Gloves: none
Jackets: none
Trousers: none
Boots: none
The ANCAP standard for motor vehicle safety effectively raised the safety of motor vehicles by applying the well-known 5-Star safety rating to motor vehicles. Consequently, motorists leaned more to purchasing higher star rating vehicles. This was seen as a competitive edge by manufacturers over the competition. The manufacturers profited from this increase in safety and benefited by selling more vehicles. To this end, it is difficult to sell anything less than a 4-Star or 5-Star vehicle these days. Cars are a much safer proposition today than in all of their history.
Dr Hurren and Dr de Rome are pushing to implement like-standards for motorcycle safety gear. To this end, they have set up a Research and Development facility at Deakin University in Geelong where current and newly released gear is seriously torture-tested. The New Zealand Government and the Victorian Government are supporters of their program.
(
https://www.youtube.com/watch?v=hceK6FX0JHM
)
Looking deeper than merely the fatality stats, it was observed that there are range of injuries below fatal and serious, that have extended recovery time. These lesser levels of incapacitation still lead to hospital visits and time off-work. The researchers discovered that the majority of these low level injuries are preventable with higher quality protective gear… and out-number a fatality/serious injury by six (6) to one (1).
Prior to the event, I said to AP, "I think we're going to see and hear a lot of things that I really don't want to know!" And wasn't that the truth…
However, it was comforting to hear that there was some good news stories. Due to European certification standards for motorcycle armour, the quality standard of said armour has progressed enormously in the key impact absorption factor.
Both BMW and D3O armour are very good.
https://www.d3o.com/motorcycle/
And Bering, a french company and makers of Shark Helmets, produce protective motorcycle clothing that survived the MotoCAP testing.
http://www.bering.fr/?___store=english&___from_store=english
Bering also produce a series of funny videos, for your entertainment. Example: Motorcycle vengeance
(
https://youtu.be/tJ-AsSh15a8
)
Research into motorcycle crash safety has an obvious need to actually observe motorcycle crashes. To this end, Dr Hurren discovered a resource on YouTube, 'Muhlholland Riders'(by R Nicky Mouse). Dr Hurren was able to explore the anatomy of motorcycle crashes, frame-by-frame, in high quality vision.
YouTube: Mulholland Riders California
https://www.youtube.com/user/rnickeymouse
New Zealand is very proactive in generating events promoting motorcycle safety.
https://shinysideup.co.nz/
https://shinysideup.co.nz/kapiti/
Suspension Tuning:
https://davemosstuning.com/
Rider Coaching:
https://www.rideforever.co.nz/
(coaching)
That's all this committee member has to report.
AP, do you have more to add?